The weekend of the 1st - 3rd October 2010 saw the Time Show, held by the Curiosity Collective in St Mary's Church Ipswich.
As part of the Curiosity Collective, I exhibited 2 pieces at the Time show, a small art exhibition where all the pieces were in some way directly attributed to the functioning of time.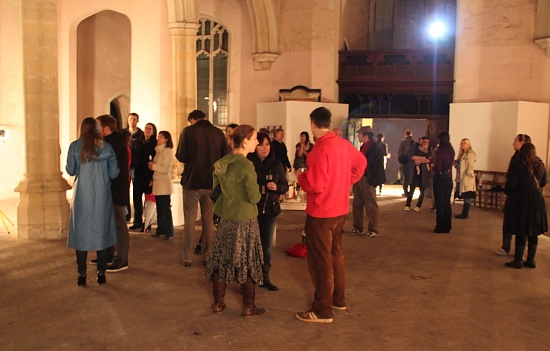 My first piece was a wall of clocks, covered with a layer of clear plastic that people were encouraged to draw their own clock faces on to. Over the weekend all the clocks eventually got drawn on, some more than once, and we saw some very strange creations.
My other piece was an interactive screen (that broke, so was automated). It showed recorded images over a 24 hour period from 4 locations around the world.
The images were captured from a large network of public webcams and then sped up to play back over roughly 5 minutes.
The original intention was to have a control interface where the user could zoom through the photos at their will, however due to a last minute choice of hardware, turned out not to be responsive enough for a good user experience.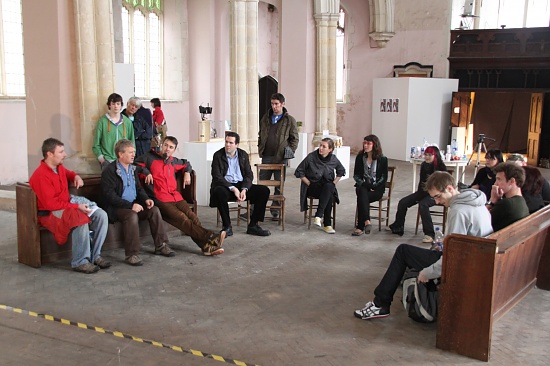 More information on the exhibits can be found on the Curiosity Collective's summary of the time show.